Church, Churches, Naples, Bonita Springs, Golden Gate, Marco Island, Ft Myer, Apostolic, Pentecostal, Spirit Filled, Cape Coral, Apostolic Churches church Florida weddings
New Life Apostolic Church | Naples, FL | Pastor Paul L. Getter | 239-653-5433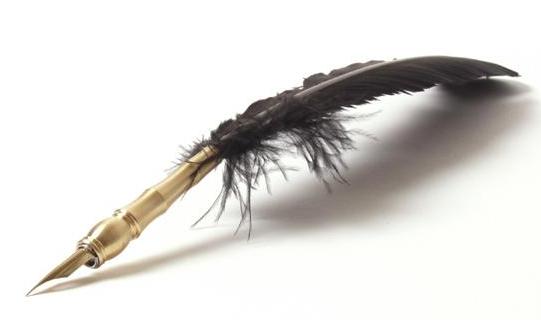 by Paul L. Getter | September 23, 2012
Joshua 7:13

Up, sanctify the people, and say, Sanctify yourselves against to morrow:for thus saith the LORD God of Israel, There is an accursed thing in the midst of thee, O Israel: thou canst not stand before thine enemies, until ye take away the accursed thing from among you.

14

In the morning therefore ye shall be brought according to your tribes: and it shall be, that the tribe which the LORD taketh shall come according to the families thereof; and the family which the LORD shall take shall come by households; and the household which the LORD shall take shall come man by man.

15

And it shall be, that he that is taken with the accursed thing shall be burnt with fire, he and all that he hath: because he hath transgressed the covenant of the LORD, and because he hath wrought folly in Israel.

16

So Joshua rose up early in the morning, and brought Israel by their tribes; and the tribe of Judah was taken:

17

And he brought the family of Judah; and he took the family of the Zarhites: and he brought the family of the Zarhites man by man; and Zabdi was taken:

18

And he brought his household man by man; and Achan, the son of Carmi, the son of Zabdi, the son of Zerah, of the tribe of Judah, was taken.

19

And Joshua said unto Achan, My son, give, I pray thee, glory to the LORD God of Israel, and make confession unto him; and tell me now what thou hast done; hide it not from me.

20

And Achan answered Joshua, and said, Indeed I have sinned against the LORD God of Israel, and thus and thus have I done:

21

When I saw among the spoils a goodly Babylonish garment, and two hundred shekels of silver, and a wedge of gold of fifty shekels weight, then I coveted them, and took them; and, behold, they are hid in the earth in the midst of my tent, and the silver under it.

22

So Joshua sent messengers, and they ran unto the tent; and, behold, it was hid in his tent, and the silver under it.

23

And they took them out of the midst of the tent, and brought them unto Joshua, and unto all the children of Israel, and laid them out before the LORD.

24

And Joshua, and all Israel with him, took Achan the son of Zerah, and the silver, and the garment, and the wedge of gold, and his sons, and his daughters, and his oxen, and his asses, and his sheep, and his tent, and all that he had: and they brought them unto the valley of Achor.

25

And Joshua said, Why hast thou troubled us? the LORD shall trouble thee this day. And all Israel stoned him with stones, and burned them with fire, after they had stoned them with stones.
The mighty army of Joshua and the children of Israel had just marched around the great walls of Jericho 7 times and on the 7th day marched 7 times. The hand of God stretched down from heaven and pushed those mighty walls into the earth. They lay as mere rubble of the example of God's strength.
Something creeps into the spirit of the children of Israel after this great victory and they succumb to pride. Thinking that they were the ones responsible for this victory, they venture off toward a little, insignificant city by the name of Ai. The attack against Ai was a miserable failure. The entire nation finds themselves in shock and dismay and Joshua cries out unto God needing to know what was wrong!
God quickly gives an answer- THERE WAS SIN IN THE CAMP!
Yes, it was SIN that stopped them from receiving the victory-
Sin- man's greatest Enemy- Sin separates us! Sin divides and destroys- Sin brings pain and punishment- Sin robs and reveals- Sin fascinates and then it assassinates- Sin thrills and then it kills. The wages of sin is death-
It might not make you feel comfortable- but if I can just challenge each and every one of us to examine ourselves- search our hearts and lets be real before God and ask ourselves is there sin in my camp. Is there something preventing me from progressing in my relationship with God?
The answer is seen in the confession of this man by the name of Achan-
He found himself Achin- Just like some people who find themselves Achin for the desires of this world-
Achin-for the pleasures- Achin for the lust- Achin
Achan in his selfishness- He takes a Babylonian garment- silver and a wedge of gold!
Here's the reality of his sin- it required he had to hide it- He could not even enjoy it because it was hidden behind the shadowy corners of his tent. I can only imagine that as the sun would begin to set he would stroll toward that tent, glance over his shoulder…the paranoia that sin brings forth can paralyze the boldest soldier. The fear of your sin being revealed sucks life's vitality out of you. Sin pushes sane people to the edge of mental breakdowns.
I wander what some people have hiding behind the deep recesses of darkened tents?
RELIGION- This is one of the trickiest devices of the enemy because it is so easy to have religion hiding in your tent. Religion can appear to be something that is of great value- Religion may look good…and often times RELIGION DOES LOOK GOOD-
IT LOOKS GOOD- IT SOUNDS GOOD- IT MIGHT EVEN APPEAL TO YOU AND MAKE YOU FEEL GOOD- RELIGION DEMANDS RECOGNITION FOR YOUR RIGHTEOUSNESS! RELIGION SAYS I FOLLOW RULES BUT HAVE NO RELATIONSHIP- AS STARTLING AS THIS MAY SEEM IT WAS RELIGION THAT JESUS CAME TO ABOLISH! IT WAS RELIGIOUS PEOPLE THAT JESUS POINTED HIS FINGER AT AND CALLED YOU BRUDE OF VIPERS!

RELIGION BUILDS CATHEDRALS- BUT DOESN'T FEED THE POOR! RELIGION PREACHES GRACE BUT LIVES A LIFE OF JUDGMENTALISM- RELIGION SAYS IF I LOOK GOOD AND DO A FEW GOOD THINGS THAN IM GOOD- JESUS CALLED THESE PEOPLE WHITED SEPULCHERS FULL OF DEAD MENS BONES!

PUT YOUR SMILE ON- WEAR YOUR MASK – GO THROUGH THE MOTIONS- BE GOOD AT BEING RELIGIOUS – HAVE THE PROGRAMS PROTOCOL DOWN-BUT HAVE NO RELATIONSHIP WITH THE MASTER- YOU ARE JUST RELIGIOUS- COME ONE JUST BECAUSE YOU PUT A LAKERS JERSET ON DOESN'T MEAN YOUR ON THE TEAM!

RELIGION MAKES YOU A SLAVE- JESUS MAKES YOU A SON

RELIGION HOLDS YOU IN BONDAGE- BUT JESUS SETS YOU FREE

RELIGION MAKES YOU BLIND- BUT JESUS MAKES YOU SEE

RELIGION IS ALIVE EXTERNALLY – BUT DEAD INTERNALLY
Luke 11:39

And the Lord said unto him, Now do ye Pharisees make clean the outside of the cup and the platter; but your inward part is full of ravening and wickedness.

40

Ye fools, did not he that made that which is without make that which is within also?

41

But rather give alms of such things as ye have; and, behold, all things are clean unto you.

42

But woe unto you, Pharisees! for ye tithe mint and rue and all manner of herbs, and pass over judgment and the love of God: these ought ye to have done, and not to leave the other undone.

43

Woe unto you, Pharisees! for ye love the uppermost seats in the synagogues, and greetings in the markets.

44

Woe unto you, scribes and Pharisees, hypocrites! for ye are as graves which appear not, and the men that walk over them are not aware of them.

45

Then answered one of the lawyers, and said unto him, Master, thus saying thou reproachest us also.

53

And as he said these things unto them, the scribes and the Pharisees began to urge him vehemently, and to provoke him to speak of many things:

54

Laying wait for him, and seeking to catch something out of his mouth, that they might accuse him.